I'm not doing this appearance project this year. Right now, I have 20 months left for my daily driving car. My goal is make a double or triple car payment every bi-weekly on my paycheck. That would take me 4-5 months for this. Just want to finish it off so this car will be mine.
I got some work on my show car last weekend.
What I did have 2004 Chevy Impala shift knob with black boot. The shift piece is from junk yard as test.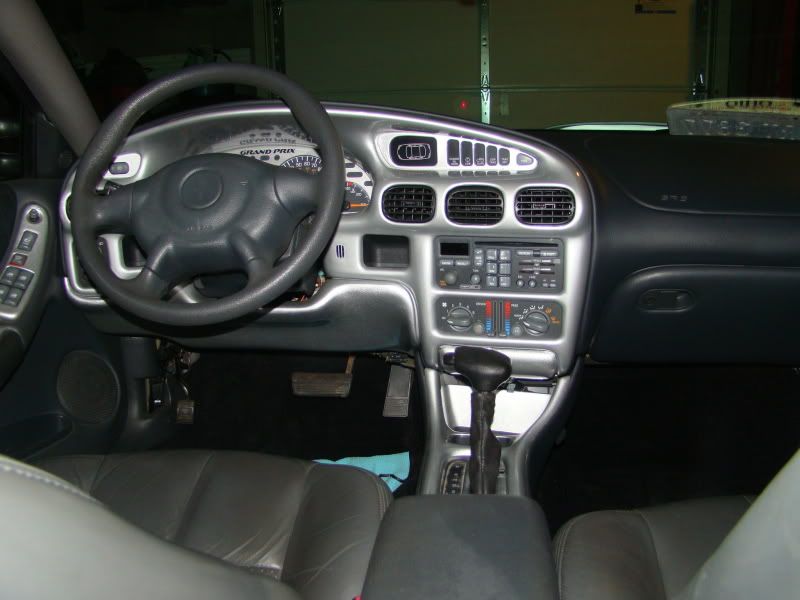 It doesn't work out like I hope for. Too way short as you can see picture. I pull the shift knob out from black boot and install on stock boot. I think it is actually good? I was thinking order black replace but this stock shift boot look good? Also my daily driving (not in picture) got a impala shift knob too so I won't get confused for 2 different shift on both cars
I really love it! It is awesome. 100% way much better than stock shift.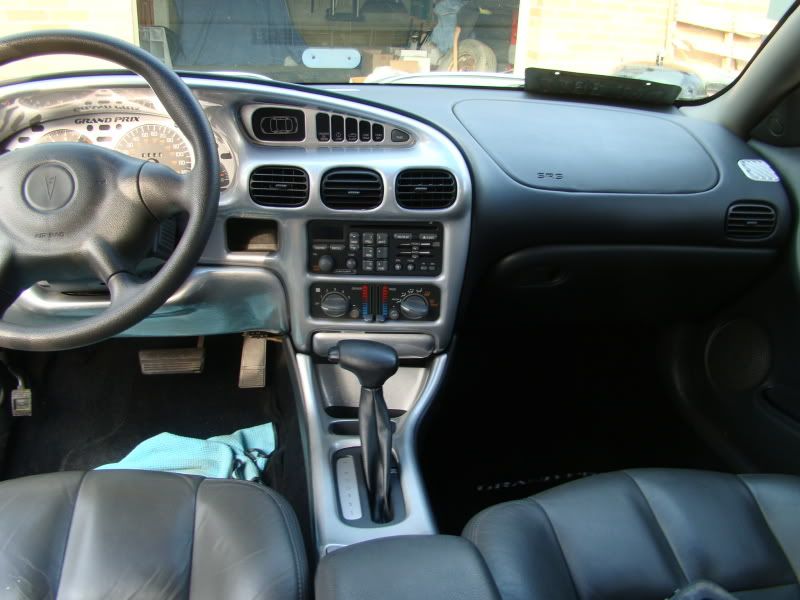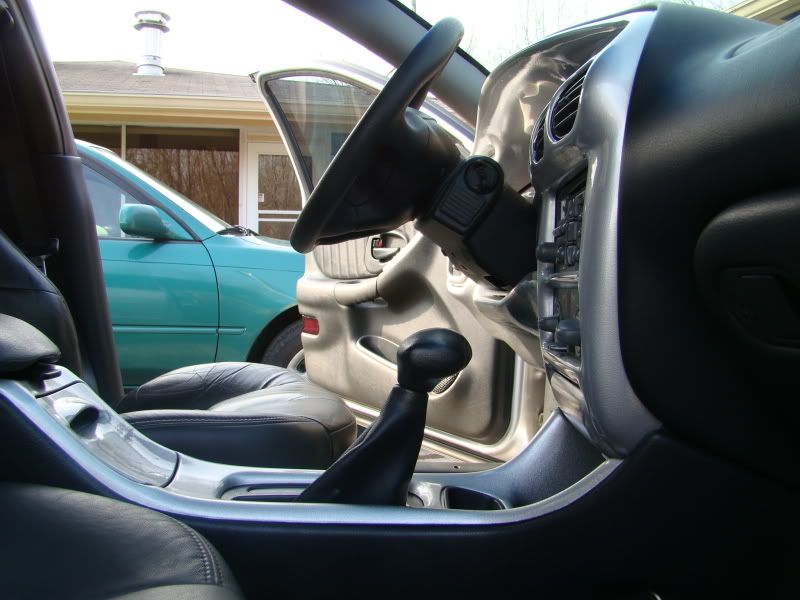 Also I got spare tire from 2005 Chevy Impala. It is 16" spare tire than gp 15" spare tire. It does look funny but just a case if I need big spare tire on road trip. I can't imagine how 15" gp spare tire look. I haven't install it but maybe too way low than that. Also my daily driving got other 2004 Chevy Impala spare tire (not in picture since they are same anyway)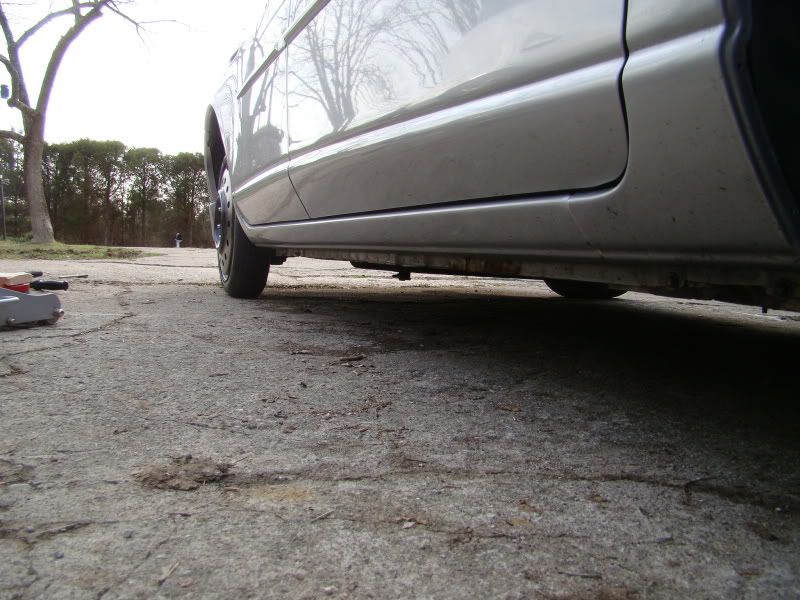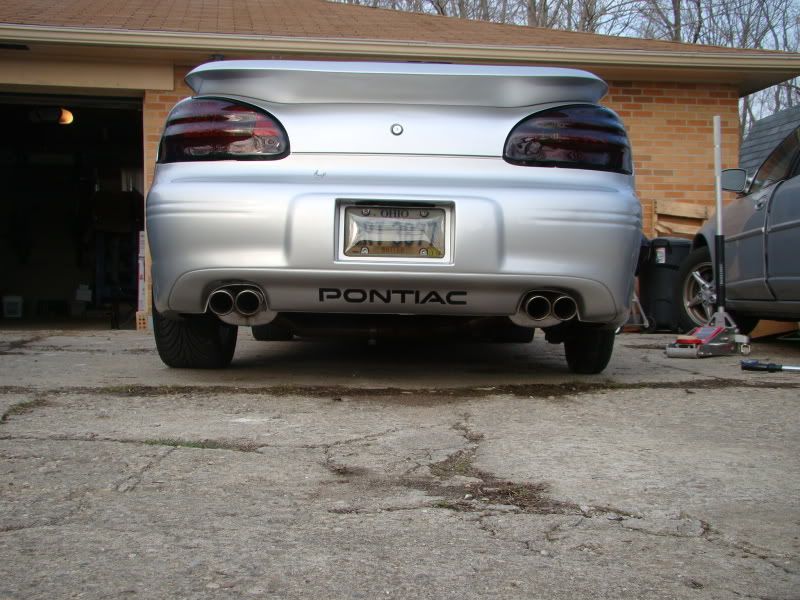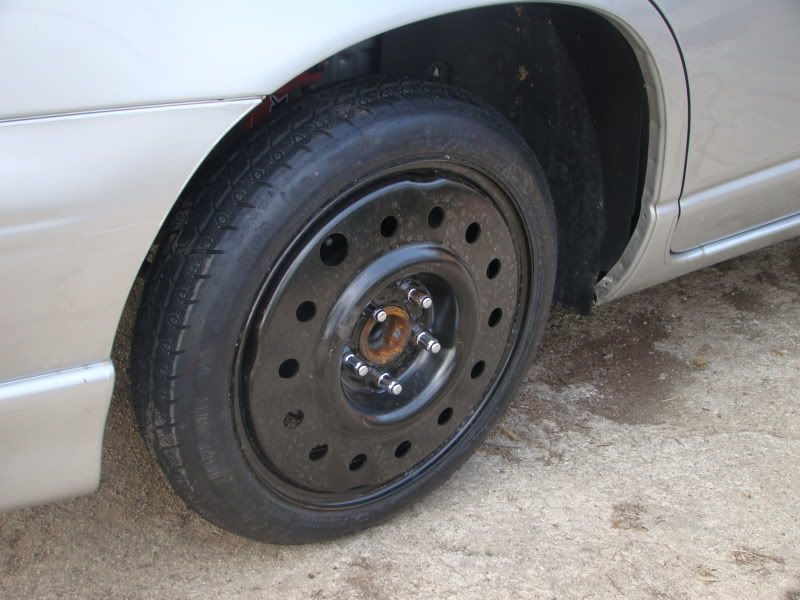 spare tire on trunk. It is little high but I have a mat cover it. No big deal to me.
Daily driving got a new pass fender from junk yard. Same color.. This one got dent and deep scratches by previous owner. Also fender is touching the door so fender is kind f*cked. I will replace it later.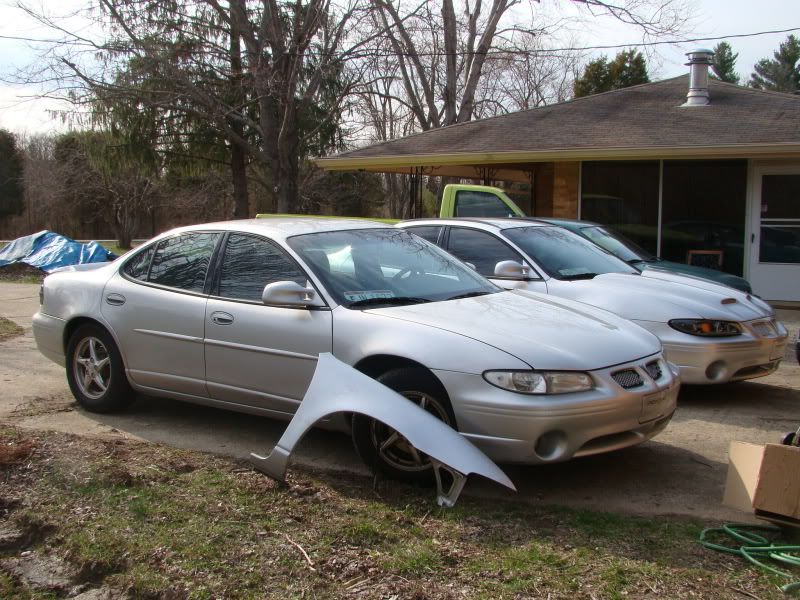 My both show car left door panels don't have black trim when I get it from my local gp seller. I wait for 2 years to find good shape black trim. I finally find it best shape and it is FREE.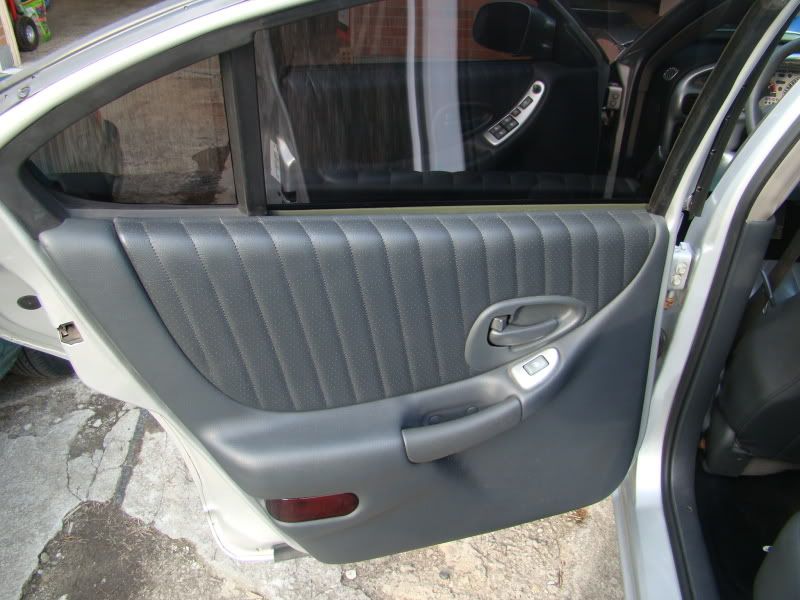 Don Rome would be happy guy to know that. I finally install the rear STB with bracket when I change my new struts back in December 2009. Oh yeah long time
I also did custom hole around trunk carpet to make STB go INTO carpet to make it smooth. It does look great.
Finally at last. I installed HID on my black projector. Yeah my aim is pretty bad but I will fix it later. I need find foam or somethng to lift it up and make it stop bounce.
Sad thing that high beam look good than hid lol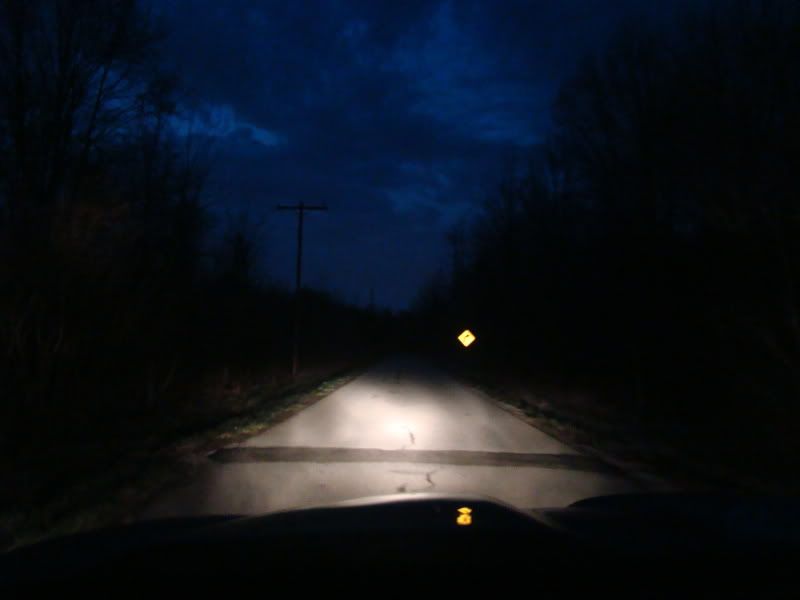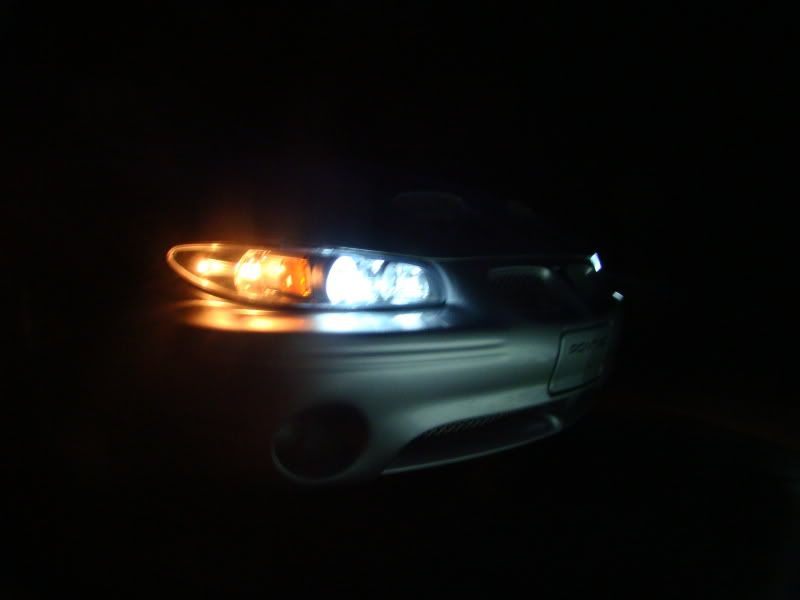 I try install the ccfl but butt connect is too small so I need to buy big size later.
I also try install trailing arm but I don't have socket size. All I have highest socket is 21. This one probably 23 or 24 if you guy know what size?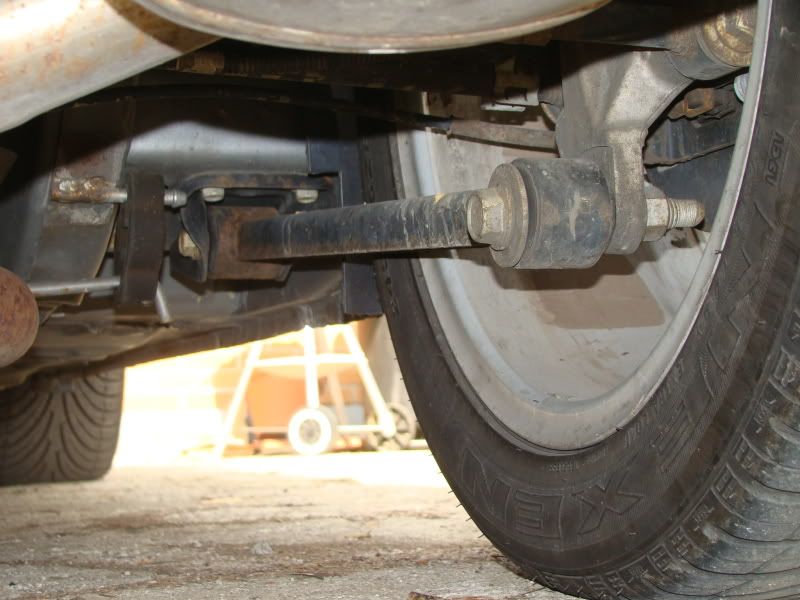 Do you think I should buy red trailing arm on my show car since I have red struts? I can install black trailing arm on my daily driving as it need one too.